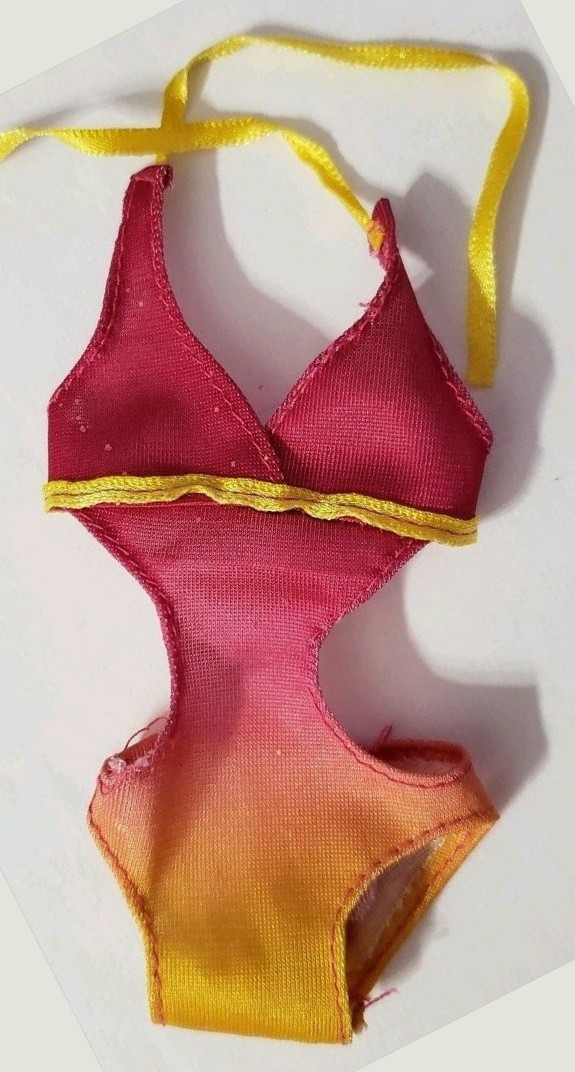 The Barbie Fashionistas dolls are a very fashionable tribe of friends who love to embrace new trends. This season is all about playing with color, and the Fashionistas dolls look brilliant wearing them! From sassy to sophisticated, from pajama party to red, or pink, carpet, these fashion packs feature three outfits suited to the glam gals' individual styles. Each fashion pack includes three fierce outfits, two pairs of FAB shoes, a versatile bag and additional unique accessories. Head to the movies, travel in style, satisfy a sweet tooth, be the belle of any ball, go glam or slumber soundly.
service.mattel.com/us/productDetail.aspx?prodno=X7856&siteid=27
The in package images of this fashion pack are shared by Royalty.Girl on their website royalty-girl.blogspot.com and hosted with permission on BarbieReference.com Read more about this amazing and generous fellow fashion doll fan here
Q: Why no detailed description?
A: Time. I want to get as many identified pictures up as soon as possible. I am using the categories and tags as keywords that show up at the bottom of each page. This will make searching by keywords such as pink, skirt, boots, plaid etc. productive even when I don't have time to write a full description. If there is a description on barbie.mattel.com or service.mattel.com I will include that.