Hey Doll Fans! Looking for Fashion Avenue to add to your collection? Please use these buttons to start your search:
BarbieReference.com is ad-supported. When you buy through links on our site, we may earn an affiliate commission (at no cost to you), which helps to keep the site online and updating.
There are no line names on packages this year. The 1996 Mattel USA Vendor Catalog calls these fashions Barbie Fashion Avenue Collection Ken Fashions. There is also one fashion for Ken in the Evening Wear assortment.
The coolest fashions ever make Ken doll look as if he just stepped of the pages of a men's fashion magazine!
Four great new looks for Ken, each with realistic types of fabrics and lots of fashion detailing. Assortment includes:
Assortment 14679 Ken
Item Number 13567 – Casual suit with contrasting lapel on jacket, long-sleeve shirt, vest and slacks.
Item Number 14676 – Turtleneck sweater and green cuffed cords.
Item number 14677 – Brown suede-like jacket, white T-shirt, denim pants, boots and sunglasses.
Item number 15182 – Classic chambray shirt and khaki pants.
Assortment 14307 Evening Wear
Item number 14678 – Ken doll's tuxedo has a one-piece check vest, blue tie, white shirt and slacks.
Above text adapted from 1996 Mattel USA Vendor Catalog.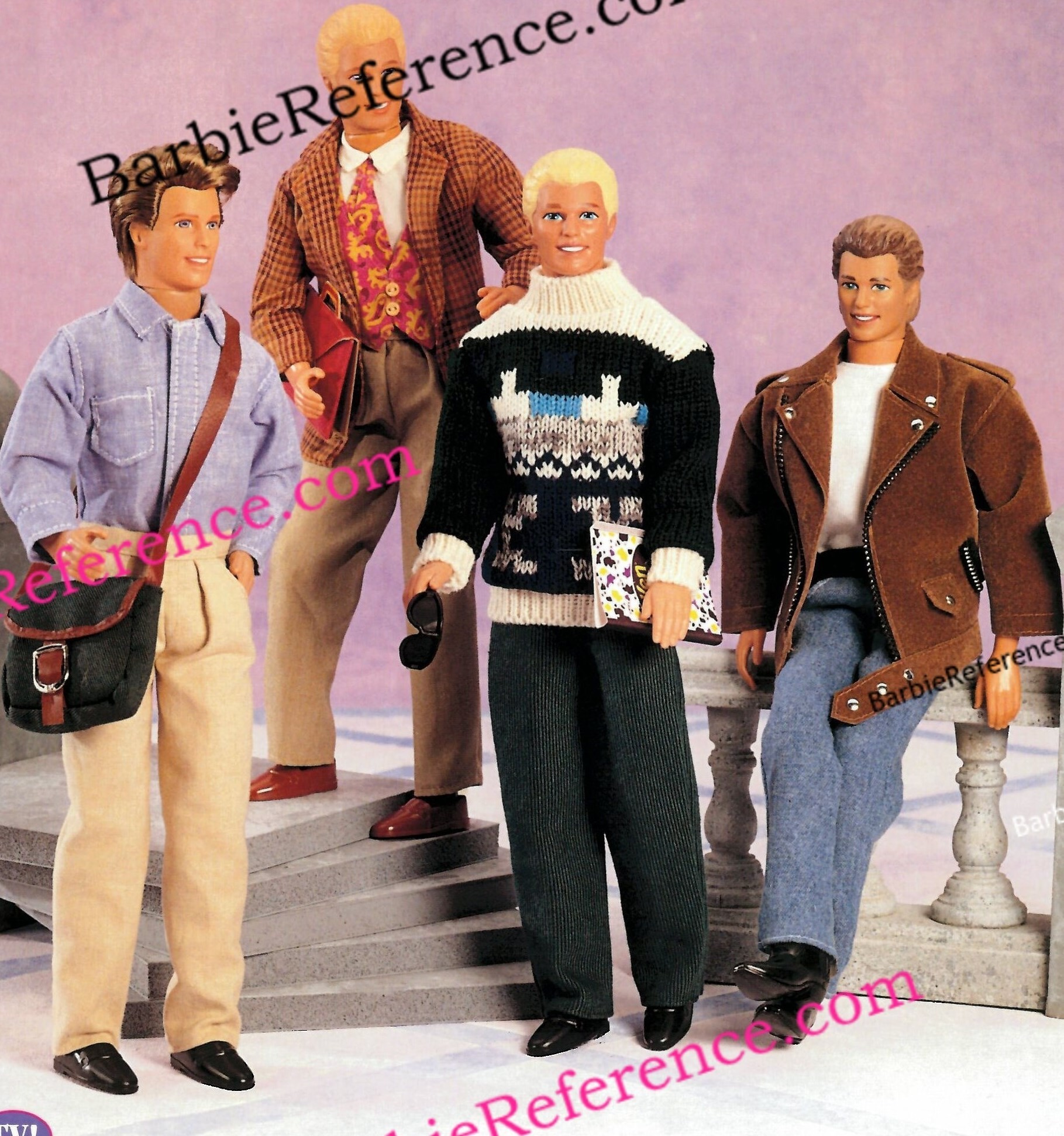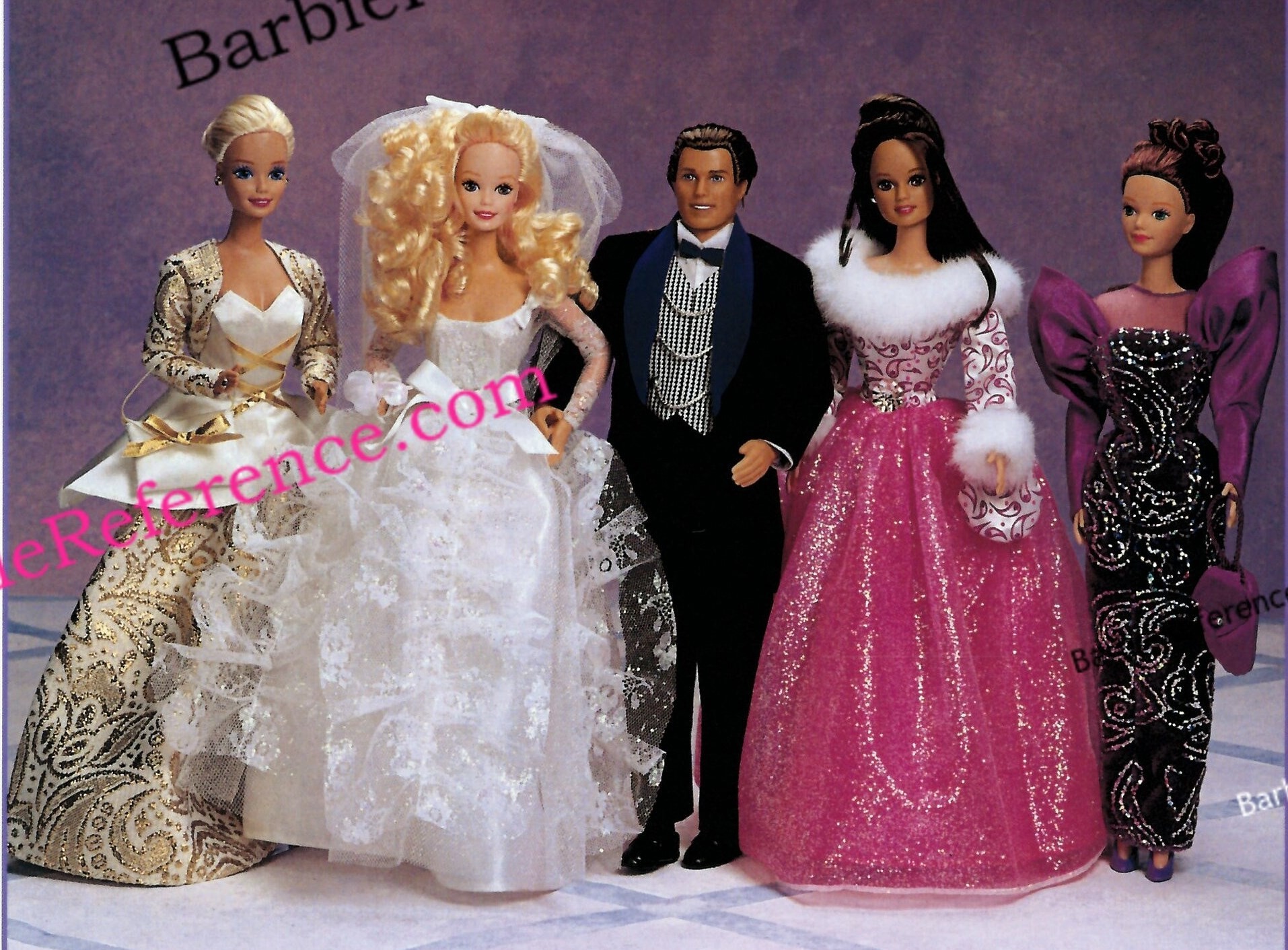 BarbieReference.com is a work in progress. I want to get up as many images as soon as possible. This Fashion Avenue post includes in-package images of all fashions in this line for this year. Posts for each fashion pack, and it's contents (dresses, shoes, accessories) will be added when they are available.
There are major differences between BarbieReference.com
Fashion Avenue line names and years and other websites read about them here.