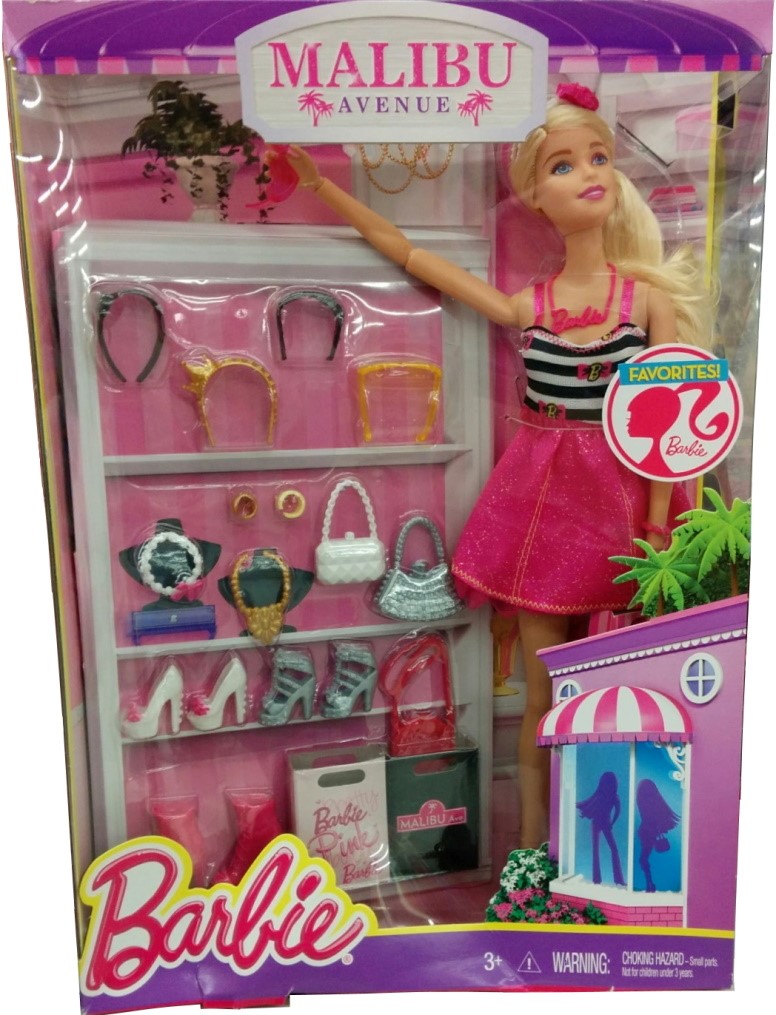 When Barbie doll needs to shake up her look, she heads to the mall with her eye on accessories. With two shopping bags and glam accessories to fill them, she is ready to create tons of new looks. From necklaces, bracelets and earrings to headbands, sunglasses, shoes and purses, girls can help Barbie doll mix and match looks for any occasion explore new looks and love your style! Colors and styles are signature Barbie. Includes doll, two shopping bags and multiple accessories. Doll cannot stand alone. Colors and decorations may vary. Text above from Toys 'R Us website July 3, 2016.
Text on box front: Malibu Avenue Favorites
Text on box back: Can you find 5 differences? Watch us online! barbie.com
Item Number: CNB34
Assortment Number: none
Released: 2016
Year on box 2014
Original MSRP: 21.99 USD
Age: 3 years and up
UPC on Box 8-87961-16920-1
This doll was not listed in the 2016 Mattel Catalogs I have seen, this is common for an exclusive doll. Some of the images in this post are shared here with the permission of RoyaltyGirl. Learn more about their blog here.